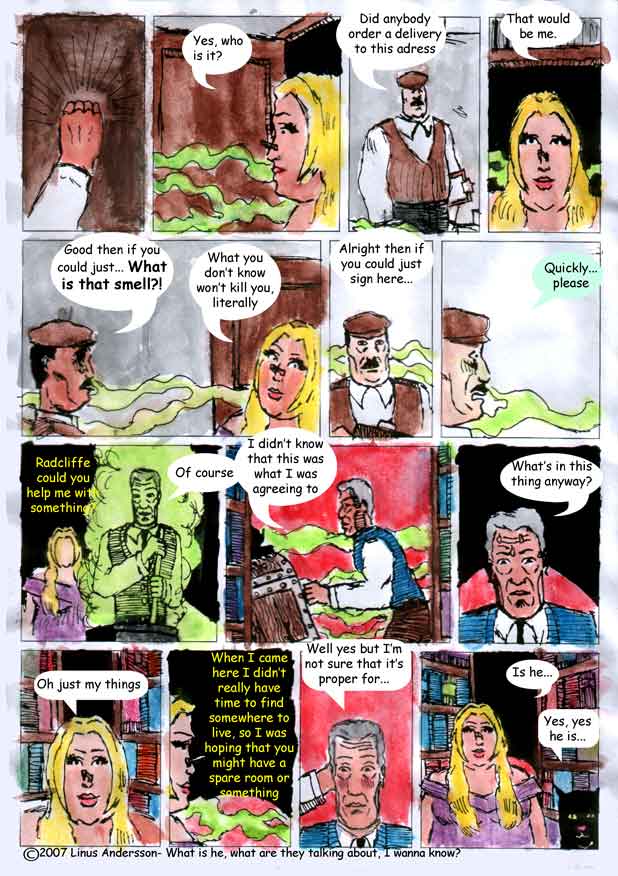 Colouring and other such oddities
I'm not very fond of the colouring job I did for todays comic, still it'll have to do. I'll leave it up to others to judge my final joke for the strip but personally what like the most about this one is Kailees comment to the delivery guy or whatever he is, I think it's one of the funnier lines I've written for this little comic.
Extra information on last Sundays comic: the background of last Sundays comic is in fact a tribute to the recurring Doctor Who villain the Master, who when I drew that had just returned in the new series brilliantly portrayed by John Simm.
The first comic Previous comic Next comic Today's comic

Radcliffe and most of the characters therein are copyright © 2007-2008 Linus Andersson
Radcliffe is hosted on ComicGenesis, a free webhosting and site automation service for webcomics.