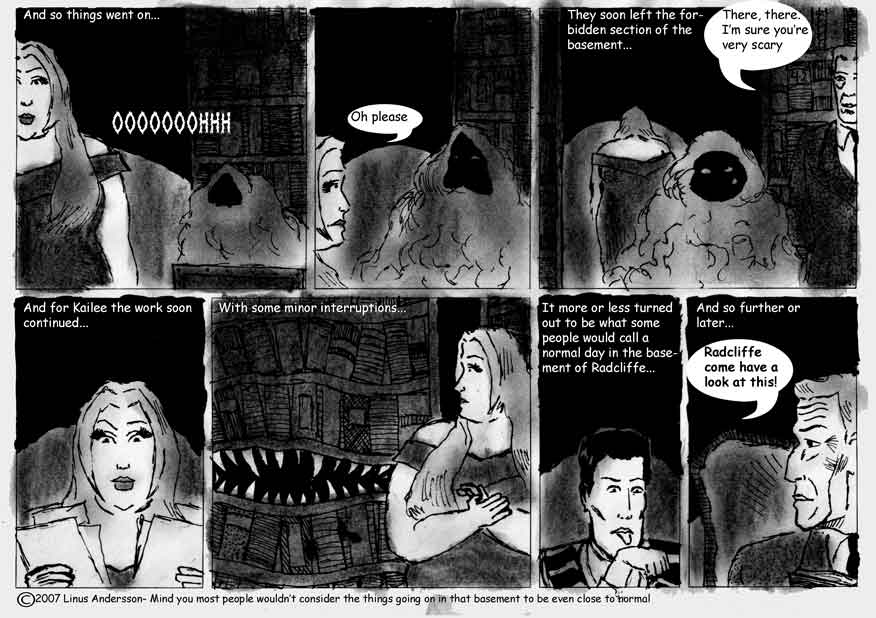 Avoiding the filler
Yay filler avoided, it took a bit of last minute work but I did manage to avoid the filler. Today's comic isn't really the one I had from the beginning planned to use, my original idea was to start out with a mention of last Wednesdays comic and then make a single joke using the first joke in this comic. Unfortunately that didn't quite work out in my mind so I instead did this little thing, which is a mix of what I had planned for today and what I had planned for next Wednesday, I hope it made for an enjoyable reading.
The first comic
Previous comic
Next comic
Today's comic
Radcliffe and most of the characters therein are copyright © 2007-2008 Linus Andersson
Radcliffe is hosted on ComicGenesis, a free webhosting and site automation service for webcomics.