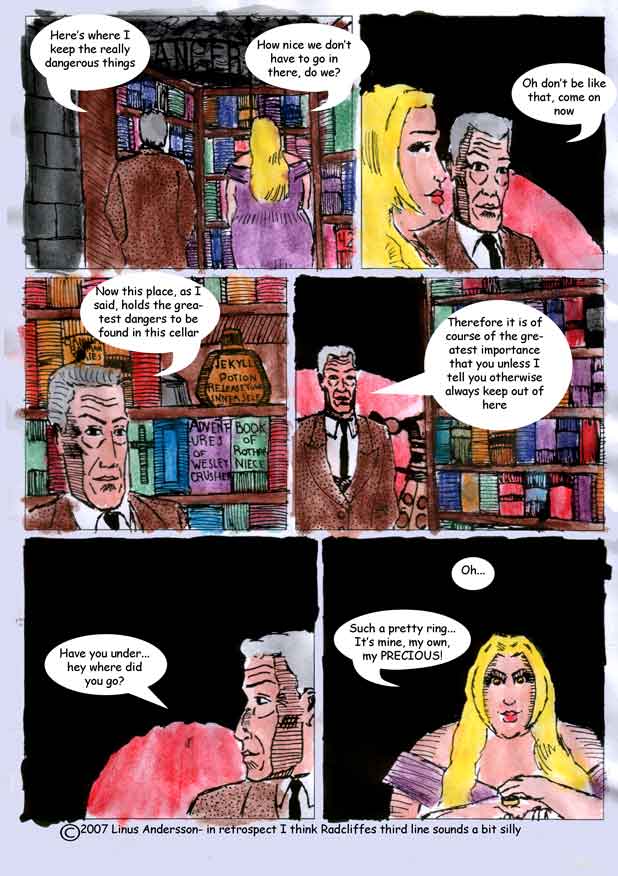 Jokes and fillers
Today's joke was actually suggested by a friend of mine when we were discussing the comic, I think it's a rather good joke (obviously since I ended up using it) he has also given a number of useful suggestions concerning development of some of my ideas so I thought he deserved to be mentioned here.
On another note the comic for Sunday might just be replaced with a filler, seeing as that I don't create my comics in chronological order I have a number of comics for the next couple of weeks unfortunately though as I'm sure you've understood the Sunday edition isn't among them. I'll try as hard as I can to avoid the possibility of a filler but I can't give guarantees.
The first comic
Previous comic
Next comic
Today's comic
Radcliffe and most of the characters therein are copyright © 2007-2008 Linus Andersson
Radcliffe is hosted on ComicGenesis, a free webhosting and site automation service for webcomics.