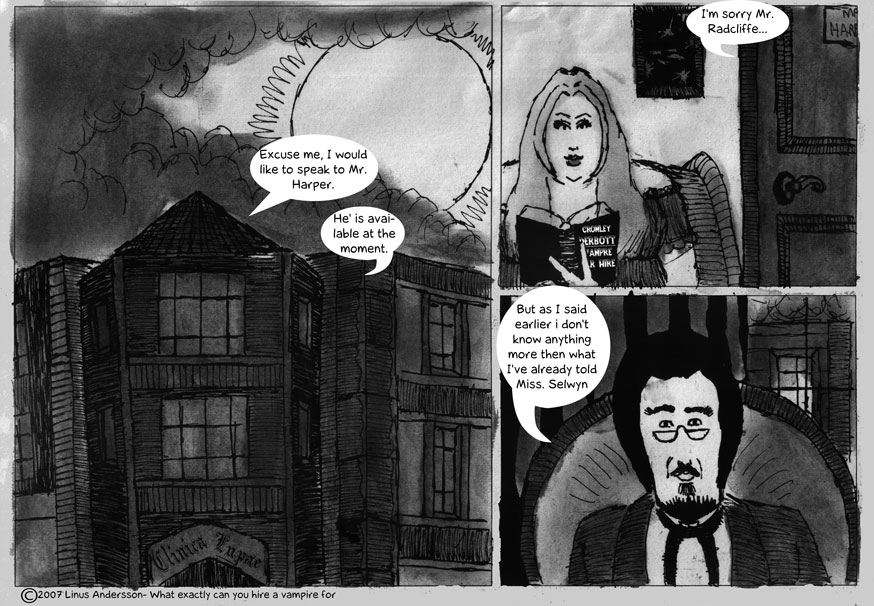 A new update
So obviously I've gotten the comic done now. I have also deleted the filler, no sense letting that disturb someones archive reading. I might put it up in some kind of Extras page when I get those things done.
The first comic
Previous comic
Next comic
Today's comic
Radcliffe and most of the characters therein are copyright © 2007-2008 Linus Andersson
Radcliffe is hosted on ComicGenesis, a free webhosting and site automation service for webcomics.