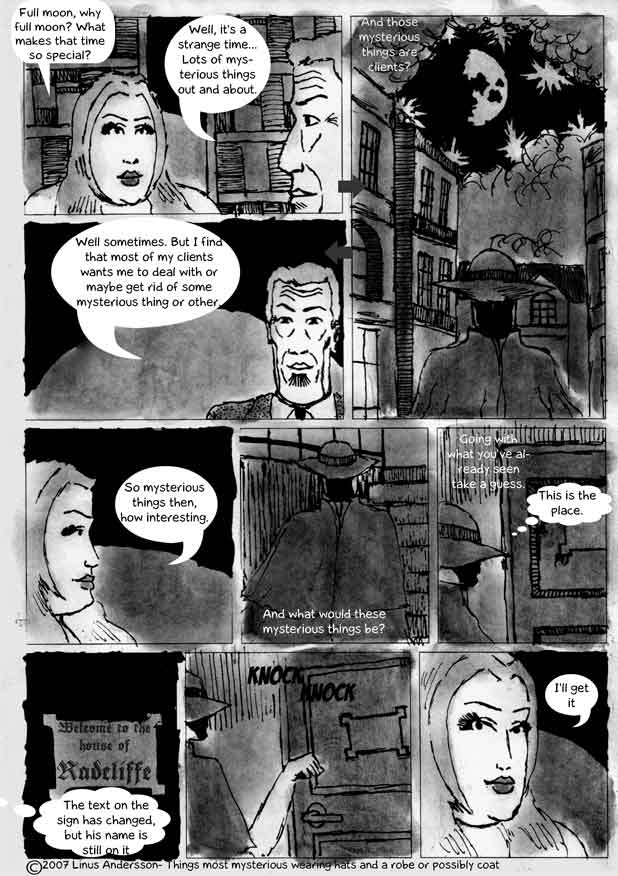 The glorious return
I'm now back from Spain. It was a nice vacation and I've got a ton of new ideas. Whilst there I celebrated my 17th birthday, which was also very nice.
It seems that the updating worked whilst I was gone so no problems there.
Another problem did however arise, a page from an earlier version of the story managed to sneak in to my updating system slightly before I left. I have however replaced that page whit another version now.
The other page to be updated during my absence was created in a rush the night before I left so it turned out a bit odd. Still I think it looks very good.
The first comic
Previous comic
Next comic
Today's comic
Radcliffe and most of the characters therein are copyright © 2007-2008 Linus Andersson
Radcliffe is hosted on ComicGenesis, a free webhosting and site automation service for webcomics.